Conference Facilities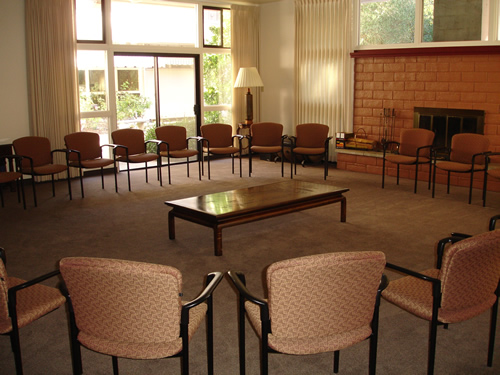 The Angela Center is a conference facility with accommodations which is available to church, educational or professional helping groups. As a community resource for adults involved in the spiritual journey, we promote conscious commitment to ourselves, our human family, and our planet. The Angela Center is not available to commercial profit-making or sales promotion groups, nor is it available for social or recreational programs.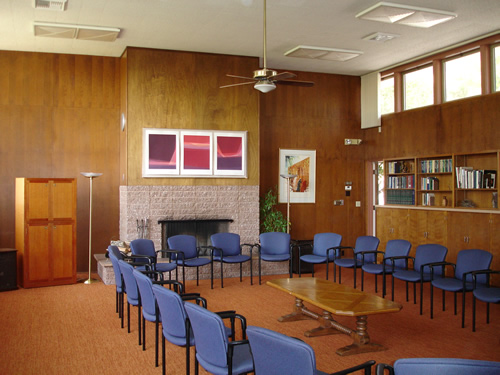 [TOP]

Atmosphere / Environment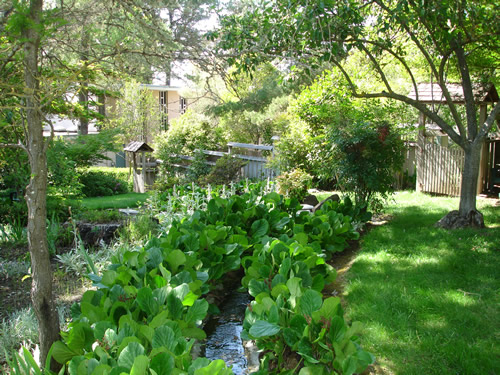 Angela Center is located in a lovely natural hillside setting on the outskirts of Santa Rosa, CA, about sixty miles north of San Francisco. The beautiful acreage offers a variety of natural vistas, gardens, and spaces which provide safe areas for life-affirming meditation and introspection. The staff at Angela Center fosters a caring, respectful, non-intrusive environment. To help maintain a clear and private environment, phones are not provided nor is there a paging system.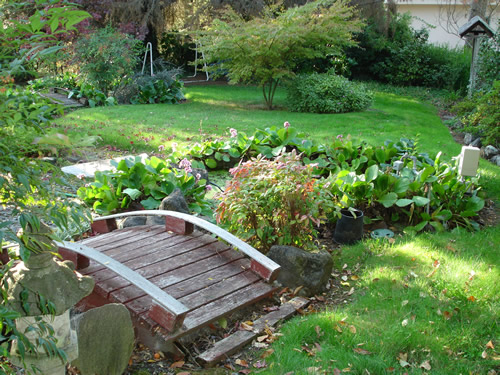 [TOP]

Conference Areas

Angela Center has two well-equipped large, air-conditioned, conference rooms that will accommodate up to 80 or 48 people each. Other areas available for use range in style from casual living room, classroom, carpeted meeting area, chapel and inner courtyard, to outdoor hillside environments.
In Ursula Hall there is an air conditioned conference room that will accommodate 30-40. Other areas available at Ursula Hall include various smaller carpeted meeting rooms, a large chapel, a spacious courtyard and beautiful gardens.
[TOP]

Accommodations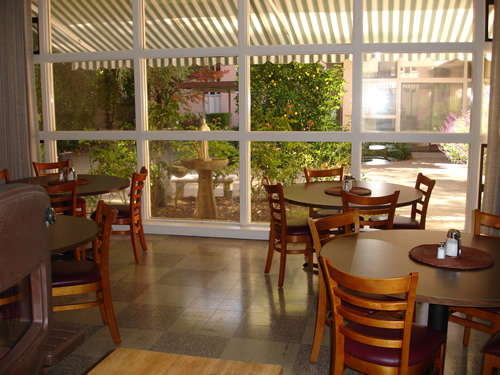 Angela Center is a two-story building that accommodates a minimum of 24 and a maximum of 48 overnight guests. Twenty-four guests rooms each have two single beds and a wash basin. By special arrangement, an adjacent facility can accommodate 54 additional people. The dining room seats sixty. Larger groups need to make arrangements for a second seating. Our menus feature food that includes vegetarian, poultry, fish and dairy products. Completely vegetarian meals can be provided by prior arrangement.
Ursula Hall is another two-story building adjacent to Angela Center with 36 single air-conditioned room for overnight guests. The air-conditioned dining room off the courtyard will seat 30-40.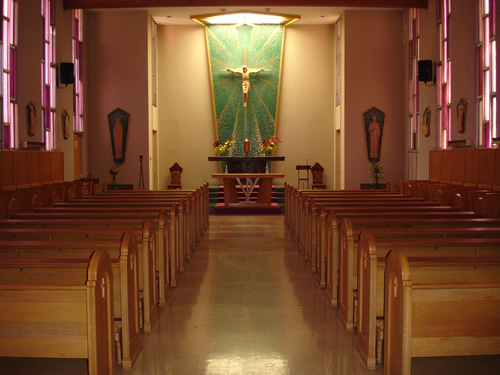 [TOP]

Bookings

The facilities are available by the day, week, or weekend. For additional information. Please contact the Angela Center between 9 am and 2 pm, Monday through Friday.
[TOP]

Transportation

Angela Center is readily accessible from Highway 101. Sonoma County airport is nearby. Airport bus service is available from San Francisco and Oakland to Santa Rosa.
[TOP]

Classes / Programs

Angela Center sponsors of classes and programs for self exploration and self development for both men and women. Our caring staff includes licensed marriage, family and child counselors and registered interns. By appointment, therapy is offered for individuals, couples, families and groups.
[TOP]

Reservation & Refund Policy

Please pay the full amount when you register. For overnight programs, payment will be refunded, less a $35 processing fee, if you cancel two weeks before the program date. No refund will be made after this date. For classes, one-day workshops and seminars, no refund will be made after the starting date.

To register, mail a check to the Angela Center, 535 Angela Drive, Santa Rosa, CA 95403 along with your name, mailing address, phone number(s) and the name of the class(es) or workshop(s) you want to attend. For further information call the Angel Center between 9am-2pm, Monday through Friday at 707/ 528-8578. Work/scholarship assistance is available for most of our programs. Please call for more information.
[TOP]